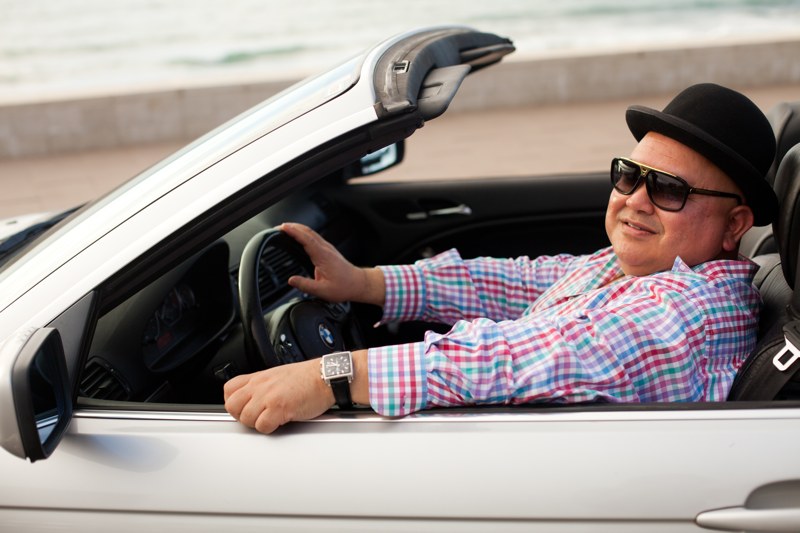 The King Beez
Fri. & Sat., January 5 & 6, 2018
9:30 PM – 2:00 AM
Horseshoe Casino – Tunica Main Stage
1021 Casino Center Drive
Robinsonville, Mississippi 38664 USA
Map
The house band at B.B. King's, this Memphis-based funk/soul/r&b powerhouse (http://thekingbeez.com/) brings unique their blend of sweet soul oldies and classic old school r&b to the Horseshoe stage! Led by former Stylistics lead singer, Ricky Adkisson, and r&b doctor, Solomon McDaniel, this cadre of heavyweights comprised of former Albert King, Aretha Franklin, Count Basie, and Artie Shaw bandmembers, is guaranteed to move your booty and keep you falling in love all night long!
Ricky Adkisson (lead vocals), Charlton Johnson (gtr.), Solomon McDaniel (keys), Lafayette Adair (drums), James Jackson (bass), Mike Krepper (tenor sax), and Ray Zepeda (soprano/tenor saxes).
Takeshi Asai Trio
with Special Guest, Ray Zepeda
Sat., January 13, 2018
10:00 PM – 12:00 midnight
b flat
277 Church Street
New York, New York 10013 USA
Map
New York pianist, Takeshi Asai (http://www.takeshiasai.com), leads his hard-swinging trio with his refined touch in his residency at this Japanese-themed TriBeCa jazz haunt (http://bflat.info/) featuring Bob Gingery (http://www.bobgingery.com) on bass, Michael Vitali (http://michaelvitalimusic.com/bio/) on drums, and special guest from Los Angeles, Ray Zepeda on saxophone! Fine Japanese food and spirits abound in this upscale intimate downstairs Lower Manhattan performance space!
Memphis Jazz Orchestra
Sun., January 28, 2018
6:00 PM – 9:00 PM
Alfred's on Beale
197 Beale Street
Memphis, Tennessee 38103 USA
Map
Memphis's premier 17-piece big band, led by Mike Krepper, takes the stage every Sunday evening here in the heart of the Beale Street entertainment district mixing the swing-era hits for your ballroom dancing pleasure with the modern arrangements of today to bend your ears while you dine in this celebrity hangout for Michael Jordan, Evander Hollyfield, Justin Timberlake, Cortez Kennedy, Reese Witherspoon, John Entwhistle, Ryan Phillipe, 3 Six Mafia, and various NBA players! Located in the shadow of the FedEx Forum, home of the Memphis Grizzlies, Alfred's (http://www.alfredsonbeale.com/) houses the largest collection of gold records in the United States. This collection is complemented by a wide ranging collection of Elvis photos.
Sunday Brunch with Joyce Cobb
Special Guest, Ray Zepeda
Sun., February 4, 2018
10:30 AM – 3:00 PM
Bosco's Restaurant & Brewing Co.
2120 Madison Avenue
Memphis, Tennessee 38104 USA
Map
Legendary Memphis vocalist and radio personality, Joyce Cobb (http://www.memphissound.com/memphis-bands/joyce-cobb/), and friends offer up an energetic mix of jazz and Americana at this upscale Midtown eatery (http://www.boscosbeer.com/) every Sunday. Enjoy an epicurean American brunch and full bar menu while Joyce and company, along with special guest from Los Angeles, Ray Zepeda on saxophone, feed your ears with tasteful renderings from the Great American Songbook, standard jazz repertory, the hits from the Stax and Sun books, and American roots music.
E&H Trio with Ray Zepeda
Sun., February 11, 2018
8:30 PM – 11:00 PM
Earnestine & Hazel's
531 South Main Street
Memphis, Tennessee 38103 USA
Map
Ray Zepeda joins veteran bassist, Carl Caspersen, and his stalwart trio featuring George "G-Smoove" Taylor (drums) in a Sunday night offering of selections from the standard jazz repertoire at this classic Memphis jukejoint in the South Main District (
http://earnestineandhazelsjukejoint.com/) that is home to the famous "Soul Burger". The trio and special guests present a wide array of interpretations of from the traditional to the modern here every Sunday evening.
Nygel Yancey with Special Guest, Ray Zepeda
Fri., February 16, 2018
6:00 PM – 9:00 PM
Yazoo Pass
207 Yazoo Avenue
Clarksdale, Mississippi 38614 USA
Map
Ray Zepeda joins Memphis rising-star drummer, Nygel Yancey, and company as they walk the straight-ahead path through the standard jazz repertoire at this espresso bar/bistro/bakery right in the heart of downtown Clarksdale (https://lewisconsultation.com/yazoopass/)! An array of espresso drinks and premium beers complement an epicurean selection of fine dinner entrees and small plates.
Carl Maguire Quartet
Thurs., February 22, 2018
7:15 PM – 8:15 PM
Trezevant Manor
177 North Highland Street
Memphis, Tennessee 38111 USA
Map
Up and coming Memphis drummer, Carl Maguire (http://www.themaguiretwins.com/bio1.html), leads his hard-swinging foursome at this idyllic Midtown community (http://www.trezevantmanor.org/). Ray Zepeda from Los Angeles rounds out the rhythm section on saxophone.
Stephen M. Lee Quintet – featuring Grammy Award-Winning Drummer, Ulysses Owens, Jr.
Sat., February 24, 2018
7:30 PM – 8:30 PM
Hutchinson School
1740 Ridgeway Road
Memphis, Tennessee 38119 USA
Map
Jazz Omega Productions presents a special one-night-only performance by one of the most sought-after drummers of his generation. From GRAMMY-award winning performances with Christian McBride's acclaimed Trio and Big Band to world tours with Kurt Elling and Joey Alexander, Owens's artistic command of percussion has earned him positions in some of the most successful jazz ensembles of the 21st century. His performance catalog includes collaborations with Nicholas Payton, Wynton Marsalis, Monty Alexander, Dianne Schuur, Russell Malone, Renee Fleming and Mulgrew Miller just to name a few. A burgeoning force in the industry, Owens has been named a Rising Star by DownBeat's Critics Poll for five years straight. He is a recipient of the 2013 ASCAP Plus Award, a gold medal winner of the 2014 Global Music Awards, and a 2015 Jazz at Lincoln Center Swing Award honoree. Still, most notable of Owens's accomplishments are his performances on the 2010 GRAMMY-award winning Kurt Elling live album, Dedicated to You, and the 2012 GRAMMY-award winning Christian McBride Big Band album, The Good Feeling. His work with Joey Alexander and the Christian McBride Trio has also received recognition by the Academy, garnering GRAMMY nominations for My Favorite Things, Out Here, and Live at the Village Vanguard.
Owens is joined by Steve Lee (piano), Sylvester Sample (bass), Gary Topper (tenor sax), Johnny Yancy (tpt.), and Ray Zepeda (alto sax). Tickets: $25
---




---
Mind, Body, & Soul – "Cruizin-4-Charity"
2nd Annual Streets of Bakersfield Cruizin Shine
Sat., March 17, 2018
1:30 PM – 2:30 PM
Downtown Bakersfield Main Stage
19th Street & Chester Avenue
Bakersfield, California 93301 USA
Map
This Bakersfield funk/soul/r&b powerhouse (http://www.mindbodysoulband.com) plays in support of this worthy cause for the local community (https://www.cruizin4charity.com/)! Led by Rhythmm Epkins of English Beat fame, this cadre of heavyweights is guaranteed to move your soul as you move your booty to raise much-needed funds for local charities such as Kern County Honor Flight, Mendiburu Magic Foundation, Kern County National Honor Guard, Boys & Girls Club of Kern County, and D.B.D.C. This year's 3-day car show event is presented by KUZZ!.
Rhythmm Epkins (lead vocals/bass/synth.), Power Morcillo (gtr./voc.), Justin Kirk (tbn.), Brent Williams (tpt.), Ray Zepeda (sax), and friends.
Carl & Alan Maguire Quintet – CD Release
Levitt Shell's 5 Fridays of Jazz
Fri., April 6, 2018
6:30 PM
Memphis Central Library
3030 Poplar Avenue
Memphis, Tennessee 38111 USA
Map
The Tokyo-born Maguire Twins (http://www.themaguiretwins.com/bio1.html), Memphis's youngest guns, celebrate the release of their latest CD, Seeking Higher Ground, in a special performance as part of Levitt Shell's "5 Fridays of Jazz" series! Fresh out of the University of Tennessee, drummer Carl Maguire and bassist Alan Maguire are joined by veterans, Ray Zepeda from Los Angeles on saxophone, Scott Thompson on trumpet, and Alvie Givhan on piano.
Previous Tours
2017 Tour | 2016 Tour | 2015 Tour | 2014 Tour | 2013 Tour