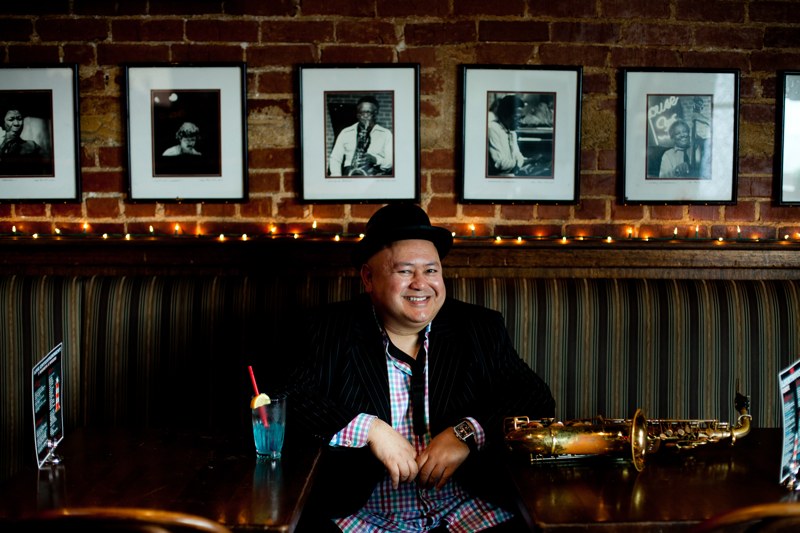 New in the KUCI Jazz Library
KUCI 88.9FM (University of California at Irvine) – 11/23/2017
The Babbitt pieces address the dilemma of the American 20th century experience, an age of anxiety, violence, self medication and delusion, as well as age of promise, revolution, and global communication. Zepeda reflects on the personal significance of that dilemma. Where the two sensibilities coalesce is in Zepeda's stunning arrangement of Babbitt's "None But The Lonely Flute". One of the conductors on the CD, Doug Davis, adds a composition "Stones", a relentless march in the dark that is a special treat. This is music for folks that love music. 

– Hobart Taylor, KUCI 88.9FM
"Focus on the Arts" Interview at WUMR
Interview with Malvin Massey – 11/17/2017
The Easy Reader – 10/18/2017
"The South Bay isn't at a loss for accomplished musicians, and this newspaper could highlight one every week. Among those, I've found particularly intriguing is Hermosa Beach resident Ray Zepeda…The new record…after a couple of listens… comes together and reveals the depths of its originality and complexity."
– Bondo Wyszpolski, The Easy Reader
The Bakersfield Californian
A different kind of Bakersfield sound with new releases
"…a different kind of Bakersfield sound

…a cohesive spirit and an…uncompromising sense of identity…

Some of the album's standouts are Zepeda's arrangement of Babbitt's "None But the Lonely Flute," a song both dense and lovely…

The biggest takeaway from the recording isn't just the compositions but the inspired playing of the musicians, both ensemble-wise and as soloists. The album was recorded live at the Bakersfield Jazz Workshop…, and in our current auto-tune world, to hear such a high-level of execution in the performances is breathtaking.

…[an] exceptional and unique [representation] of Bakersfield and I highly recommend giving [it] a test-drive."
– Cesareo Garasa, The Bakersfield Californian
The New Yorker
Tomi Jazz
"…Saturday night [at Tomi Jazz], as oil lamps flickered throughout a full house,…the Standard Procedures, featuring the L.A.-based saxophonist Ray Zepeda,…was closing its set with a lively rendition of Dizzy Gillespie's 'A Night in Tunisia."
– Wei Tchou, The New Yorker
LA Talk Radio
Nikhil Korula & Eddie Pence: Wake Up Hollywood
Interview with Ray Zepeda

Show Website: Wake Up Hollywood
Step By Step; Ray Zepeda, alto, soprano and tenor saxophones.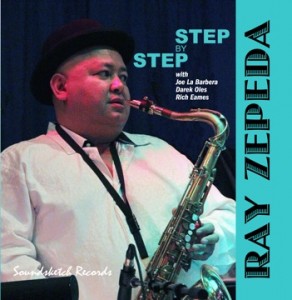 "You might as well get ready to hear the name Ray Zepeda quite a lot in jazz circles during the coming years. Here's an emerging player with a solid musical education and a substantial grounding in the jazz book. Zepeda strikes me as one of those prodigy types who probably blew everyone away in his high school and college stage bands. And he continues doing so on this energetic outing. Based in Los Angeles, Zepeda cooks it up with three LA area monsters, Rich Eames, piano, Darek Oles, bass, and Joe LaBarbera, drums. The session gets underway with a straight forward reading of 'Stella By Starlight' and continues with 'Step By Step,' a Zepeda original which bears a cousinly musical relationship to John Coltrane's mega-hit, 'Giant Steps.' …Billy [Childs's] tune called 'Midland.' [is] a feature for soprano sax, and Zepeda makes it a dramatic ride. 'You Haven't Changed' is a warm 3/4 time Zepeda original, and it's charming melody line features pianist Rich Eames. The set concludes with the rarely heard Frank Loesser opus, 'Never Will I Marry,' played with a subtle backbeat. …Zepeda is off and running. Keep an eye on him…"
– George Fendel, Jazz Society of Oregon
The entire review, unedited, can be found at:
In tune with Hermosa Beach jazz saxophonist Ray Zepeda
Read the EasyReaderNews interview.